"Welcome to the Fair", 2020 has been a year of challenge and change for everyone. The Wahkiakum County Fair as well has had to adapt. This year we will be doing our Fair Virtually and the theme is "Dancing With The Steers". For OPEN class entries this year, grab last year's Wahkiakum County Fairbook, and click the Fair Entry button below.
Entries are starting to come in. Check them out on the Virtual Fair Showcase.
Just for fun, around the "Dancing With The Steers" theme. Take pictures theme related, and email them to [email protected] (Please make the subject "Fair Theme") We will feature the pictures here on the Website.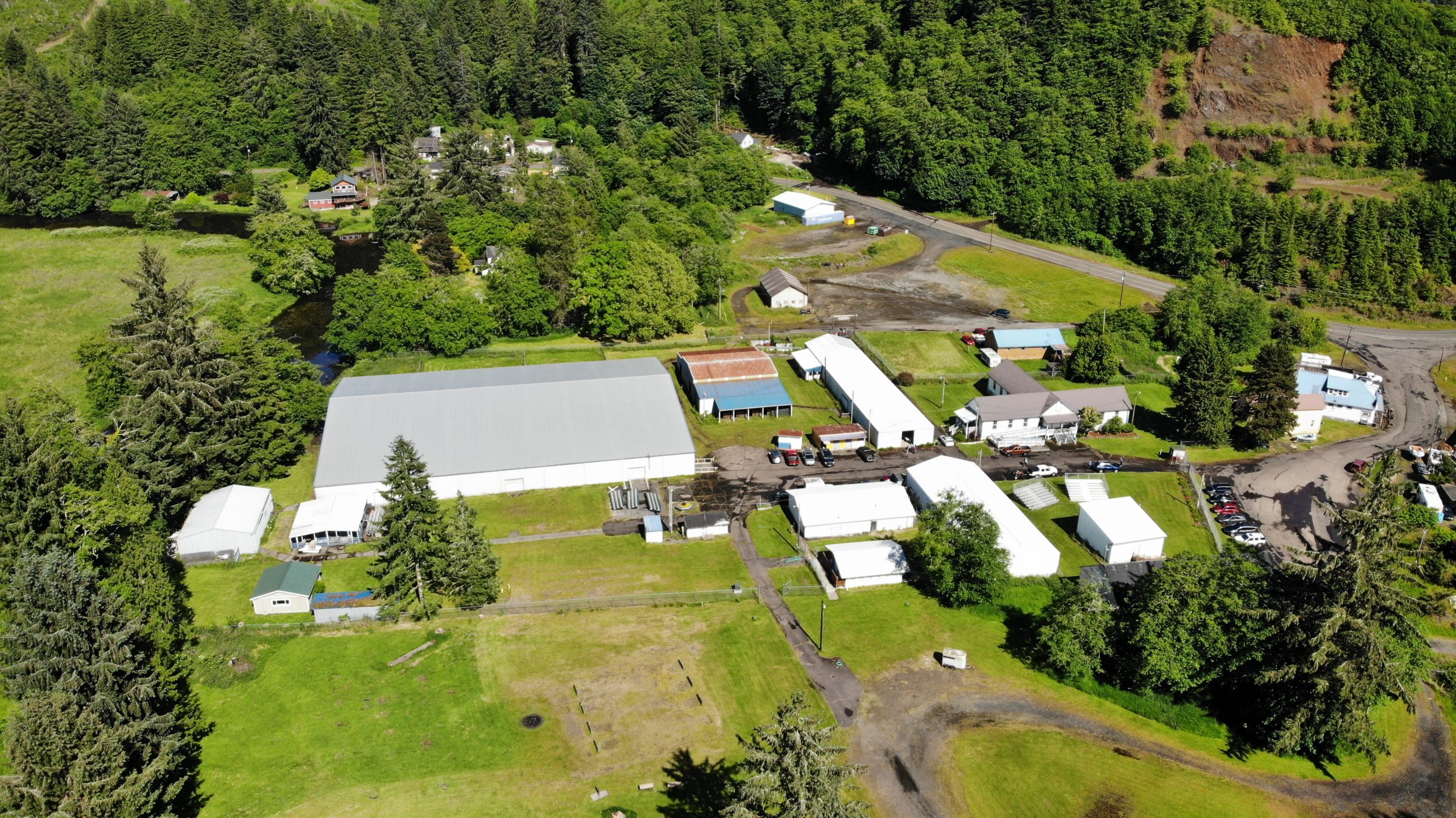 A Rich History – Established 1909 & 1912 in this current location.
The Wahkiakum County Fair is a truly unique event. For over 100 years we have been proud to showcase the many skills and talents within our picturesque county. Our goal is to create an opportunity to allow residents to showcase their beautiful crafts, nurtured livestock, and carefully grown produce. We hope to not only entertain but also enlighten, as our way of life is a part of history, which we take great pride in.
The Wahkiakum Fairgrounds is home to a great little farmer's market each Tuesday from 4 pm to 7 pm. We have some great farm fresh products as well as crafters with products to purchase. We have also opened up our Flea Market on Tuesdays for you to come and buy or sell treasures.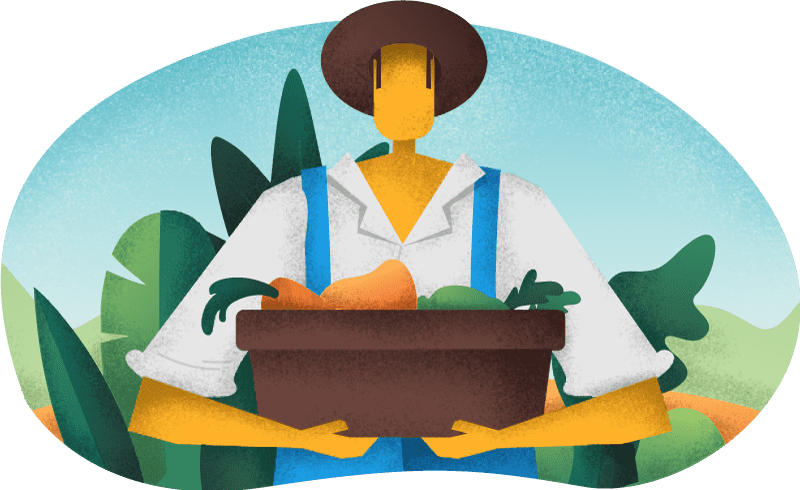 Farmer & Flea Markets
Each Tuesday from 4 pm to 7 pm. We have some great products to purchase. We have opened up our Flea Market on Tuesdays as well. 

2020 4-H Market Sale
Wahkiakum 4-H is hosting a virtual Market Sale,
open at 7 am August 15th to 7 pm, August 21st. 
To participate, complete a bidder form at:

Fair Entry soon to go live
Patty the Fair Manager has been working diligently to bring the Fair into the 21st century. Keep on the look out for the online entry forms coming soon.   

Entry for 4H
4H entries this year are being taken by the 4H leaders counsel. For more information on how to enter email  [email protected] 
We are happy to share your positive comments here:
"I love coming to the fair every year, it's a great way to show off your hard work, see your old friends, and meet new people." Damaris
"I have been in 4H for nine years, and my favorite part is going to the Wahkiakum County Fair." Lydia
"I like watching the horse shows." Ruth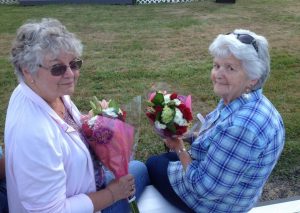 Last Years Fairbook Dedication
Sandy Hart and Barbara Rose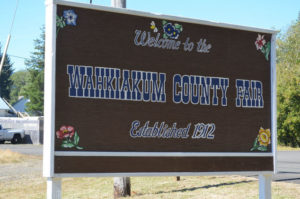 We are currently working on the
Fair Sign
Memories 
Wahkiakum County Fair 2014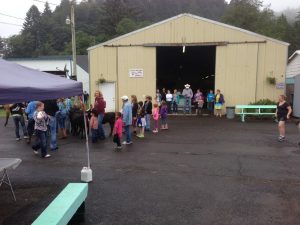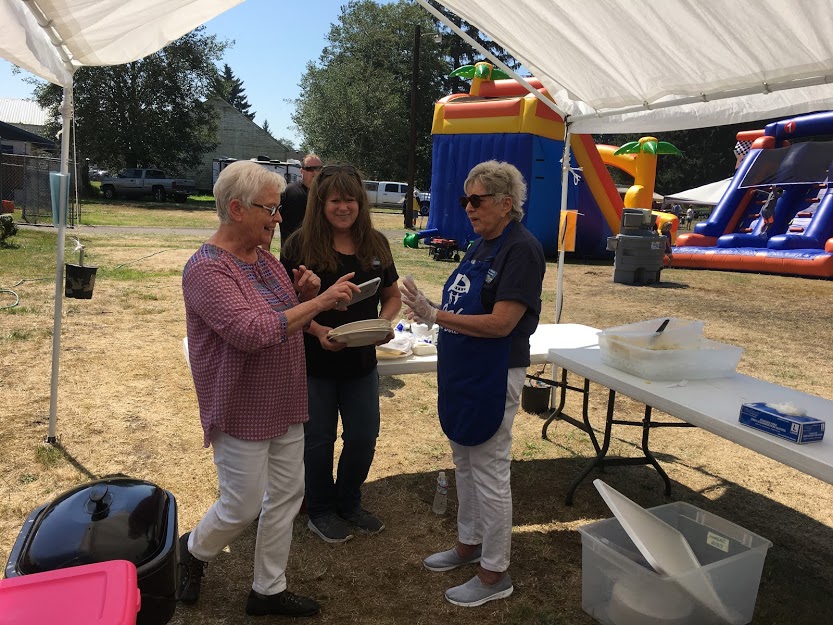 Salmon BBQ 2018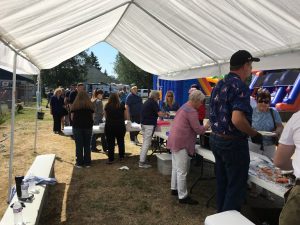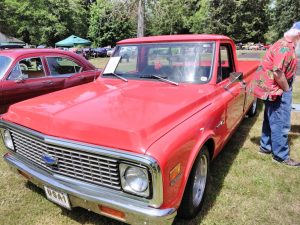 First "Crusin' to the Fair" Car Show
Stay informed by Joining the Wahkiakum County Fair Facebook page.